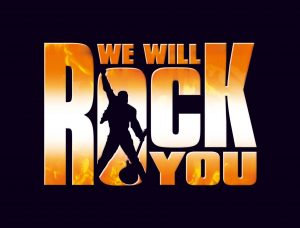 DIRECTING TEAM ANNOUNCED
Latrobe Theatre Company are excited to announce our Directing Team for the 2020 production of "We Will Rock You!"
Artistic Director: Michelle Carrigy
Choreographer: Christine Ross
Production Manager: Kate Dougan
We are still accepting applications for the following Production Roles:
Musical Director
Assistant to the Artistic Director
Assistant to the Musical Director
Assistant Production Manager
Assistant Choreographer and/or Dance Captain
All enquires should be sent through to secretary@latrobetheatrecompany.org.au
The Information Session for "We Will Rock You!" will be held in late-January, more exciting information coming soon!
SYNOPSIS
Featuring the music of Queen and the wit of Ben Elton!
300 years in the future, conformity reigns – people wear the same clothes, listen to computer generated music and are oppressed by the Killer Queen. Musical instruments are forbidden and rock music is unknown.
But in the latest graduating class, a young man called Galileo hears a different sound, a sound that will lead to love, rebellion and a whole new form of music.